Termite Elimination Guaranteed!!
Serving Hanover Mass for 19 Years

1-866-234-4590
Termite Treatment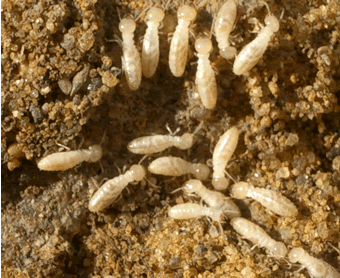 We use a liquid product that's rated #1 for fast termite elimination and for protecting your home from future termite infestations. It's applied in low doses and is virtually odorless. It utilizes a non-repellent chemical technology that termites can't smell, see, taste or avoid. This low toxicity liquid (unlike the older type liquids that were repellant and termites could circumvent) is applied to the soil next to your exterior foundation, all the way around your house. Think of it as a liquid baiting system, but with this type of treatment, the termites don't have to find and then eat any hidden bait, they just have to pass by it in the soil and they will die a few days later. We use soil injection rods to do this part of the treatment. Since the termite workers can't detect this new liquid treatment, they keep tunneling through it. They then get it on their bodies and end up carrying the treatment back to the main colony. It then spreads from termite to termite by contact and quickly eliminates the entire termite colony. This same product is also highly effective at controlling many problem ant species.
If properly applied, this type of termite treatment, will quickly kill off the termite colony (usually 21 to 60 days) as well as protect your house against re-infestation for up to 10 years with a single treatment. In most cases, we no longer need to treat inside your home. The inside treatment if needed, is only applied to the inside area where termite activity is noted, or another highly susceptible area (i.e. a finished basement wall next to an area found to have termite activity). If an inside area needs to be treated, but has special flooring that the customer doesn't want disturbed, we have specialized equipment to inject a termite treatment into a wall as a foam through a small 3/16 '' hole.
Note: Our highly trained termite technicians average over 9 years of experience in dealing with all kinds of structural termite infestations.

Termite Inspections
Security Termite Control is Massachusetts state certified and insured to perform termite inspections, wood destroying insect inspections, FHA inspections, VA pest & termite inspection, and write wood destroying insect reports (WDI Reports) needed for home sales and bank refinancing.

Long Extended Termite Warranties
Our termite treatments come with some of the longest transferable termite warranties in the industry. Our warranties don't have any strings attached. You are not forced to pay for unwanted mandatory yearly termite inspections to keep the warranty intact. If termites re-appear while under our warranty, Security Termite Control Services will retreat as needed for FREE and also pay the current owner $200 for their inconvenience.
Beware: Many termite extermination companies offer termite treatments with only a 1 year warranty. This includes some of the largest companies in the industry. With their 1 year termite warranties, you need to start paying for yearly termite renewals the following year that average between $150 to $300 annually. Our warranties save you all that expense. Also, it doesn't take much skill or treatment to keep termites from eating your home for just a single year.
Mention this Coupon and Save $45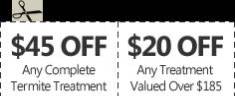 If you have any questions, or would like a Free Estimate for Termite Control Services in Hanover MA
Please call 1-866-234-4590
We perform Termite Control & Termite Inspections throughout Eastern MA
Termite Control Services we perform in Hanover MA - Certified termite inspections, wood destroying insect inspections (WDI Reports), FHA termite inspections, VA pest inspection, termite control, liquid termite treatment, termidor termite treatments with long extended termite warranties.
Protect Your Home Today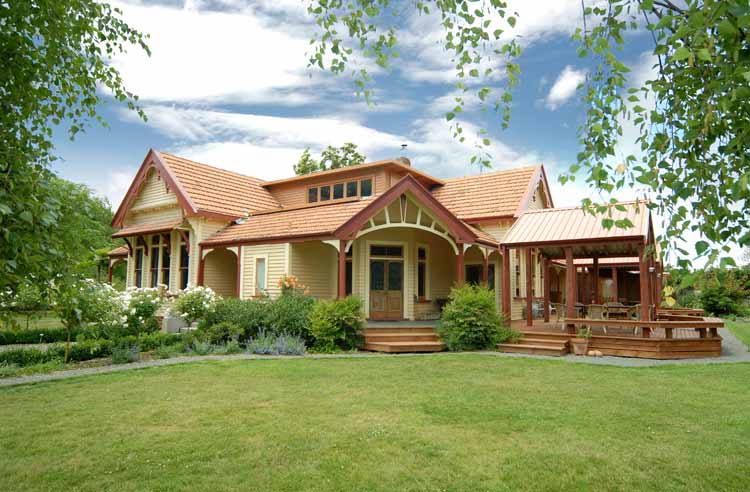 For Mold Testing and Remediation Services
see: www.mold-removal-remediation-testing.com
For additional services for Bed Bug Elimination
see: www.bed-bug-treatment-ma.com