Termite Price Quotes are Free of Charge
Security Termite Control has been performing termite inspections on residential and commercial properties for 20 years. To detect early signs of termite activity in a structure takes many years of experience. Termite workers are very stealth and will not expose themselves to open air. This makes them difficult to discover, expecially when they haven't been in the structure for long. Finding termite activity in the early stages inside a structure is most important to prevent costly repairs.


Note:
When performing a termite inspection its uncommon to find such obvious signs of termites such as in the pictures below. But, a homeowner should always be on the lookout for any of these termite signs.


Termite Inspection Pictures
Termite workers will be hidden, but termite reproductive swarmers will start showing-up in homes from late March to late May. Seeing termite swarmers is a sure sign that your home is currently being attacked by an established termite colony. Under closer inspection one might see a termite mud tube or shelter tube.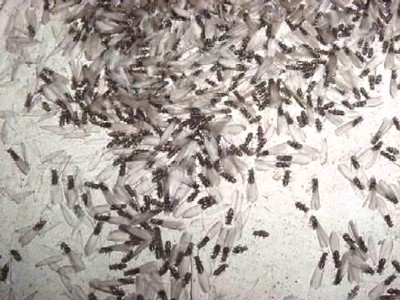 Eastern Subterranean Termites Swarmers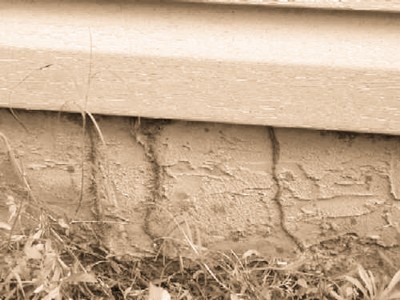 Termite Shelter Tubes - Exterior Foundation
The termite workers build these hollow tubes so they can travel inside them totally protected from ants and the dry air. Since termites will not travel 1 inch across an open area above ground they need to build these tunnels to access wood above ground level. These tubes are sometimes totally hidden from sight. For instance - They could be hidden in the crack between your front stairs and the foundation, or between you bulkhead and exterior foundation. There are many places around your home where termites can construct these mud tubes.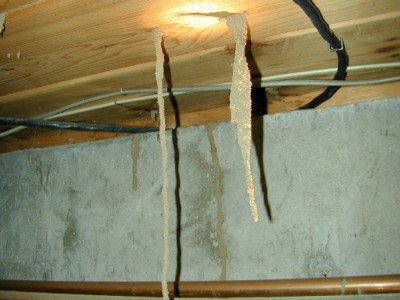 Termite Tubes Hanging Down from Flooring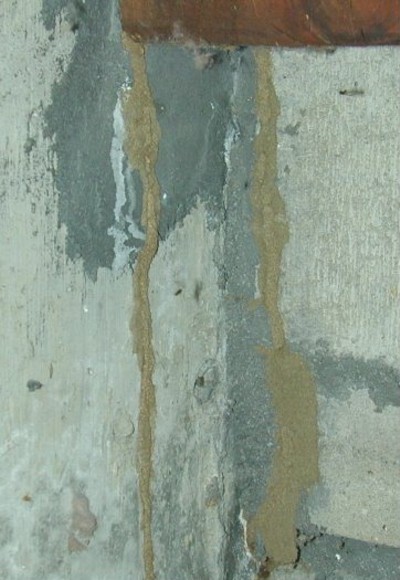 Termite Mud Tubes on Inside Basement Foundation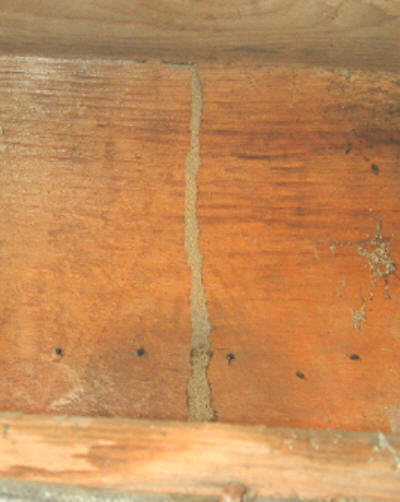 Termite Mud Tube Going from Sill to Flooring
Do You Have Attic or Basement Mold ?

Advanced Mold Detection Services: Home Mold Inspection, Mold Testing, Basement Mold Remediation and Attic Mold Removal
http://attic-mold-removal-remediation-testing-home mold inspection-ma.com/index.htm